Regular price
Sale price
HK$250
Unit price
per
Sale
Sold out
探索自我,顯影剖析 >
ABOUT THIS ALBUM

Uncensored is a mixtape project by FINDME RECORDS that aims to help listeners discover their true selves. The selection of tracks has been carefully curated to explore themes of self-discovery, empowerment, and personal growth, featuring a wide variety of genres ranging from soulful R&B to hard-hitting Hip-hop and everything in between. The indie artists and bands featured on Uncensored are from Hong Kong and Taiwan.
​
As you unbox Uncensored, you will embark on a journey of self-exploration and introspection. The experience includes three steps: The Step of Exposure, The Step of Development, and The Step of Reflection, where you will gain deeper insights into your inner self.

For more details, please visit: FINDME RECORDS
TRACKLISTING

Side A
A1 Neci Ken - 一個不屬於自己的地方
A2 Lau Heung King - 今天不想化妝
A3 Zelos Wong - 吟鈴
A4 Running Youth - 致留下的你
​
Side B
B1 DSPS - 少女輓歌
B2 CHANKA - NOISY
B3 Andr - Night Lotion「融」
B4 Triple G - 山
THIS BOX SET INCLUDES

X-ray report containing 8 X-ray film posters in A5 size
Mixtape with mirror-like reflecting J-card
​Lyrics and concept art book
Moiré Card and IG Filter (for uncovering the messages inside the lyrics book)
​"Look After Yourself" 9 cm Mirror

Box Set Dimensions: 23 cm x 15 cm x 5 cm
WHAT IS MOIRÉ CARD?

The Moiré Card utilizes a Moiré pattern to obscure hidden messages within the lyrics book. To reveal these messages, you can use either the Moiré Card or IG Filter.

Our objective is to incorporate various elements that evoke nostalgia for the days of reading picture books and playing Moiré card detective games. This aligns with the Uncensored theme, which we aim to embody in all aspects of our work.
Creative Design: LokMan, Rebecca Tsoi @FINDME
Project by: FINDME RECORDS
Release on: 9 July 2023
Line-up:
Spotify Playlist
Share
Find more details and concepts about "Uncensored"
View full details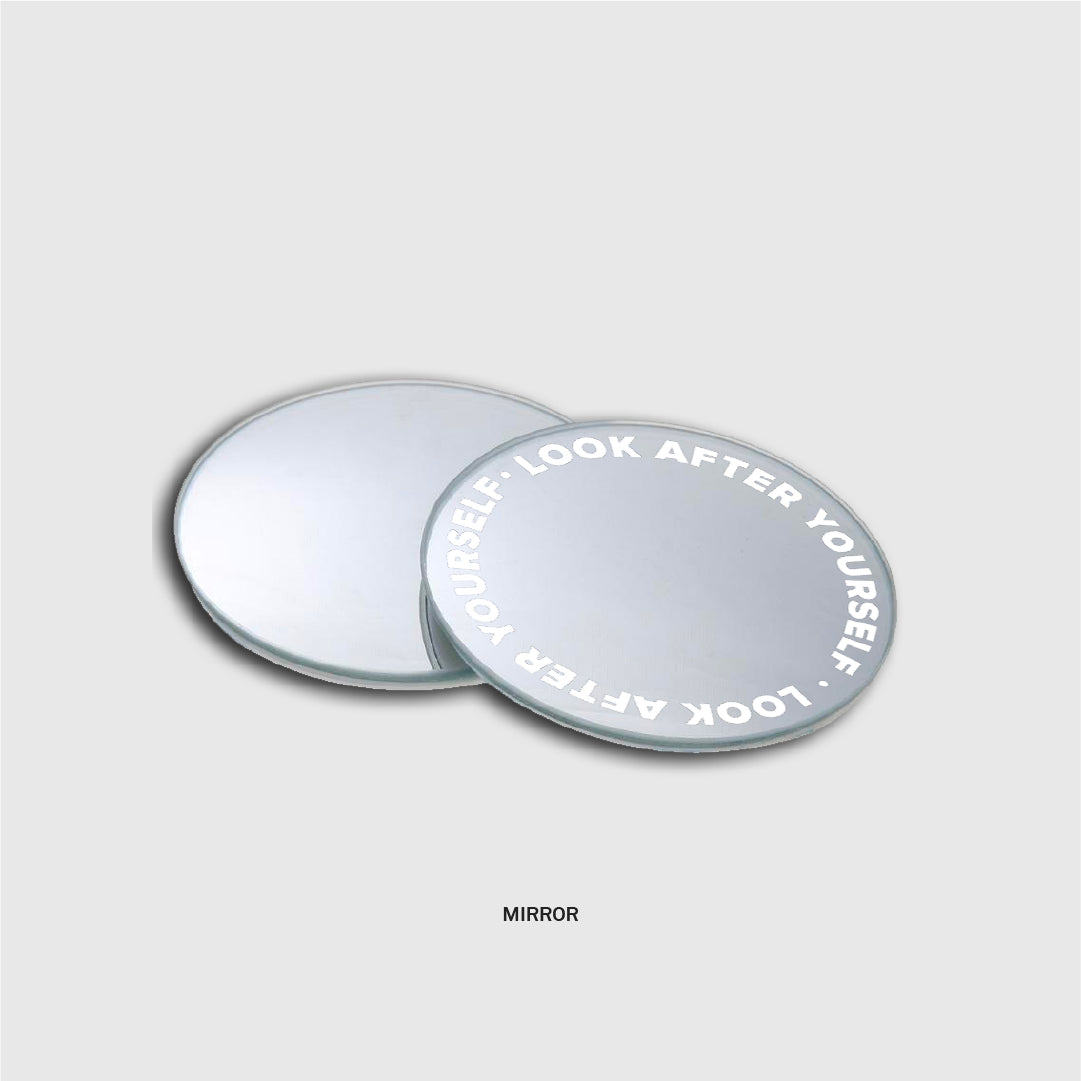 Unsensored 專輯概念
探索自我,
顯影剖析
「Unsensored」源自於一場自己與內心的對話,亦是逐步剖析、坦露、探索和褪化自我的過程。「自我」的涵義複雜多樣,可附予的定義瞬息萬變,此專輯企劃藉著視覺藝術、音樂作品、文字創作,從不同角度詮釋「自我」—— 無論是愛情、成長、執見、性格,抑或帶有懷疑的角色定型。專輯帶聽眾彷如進行一次人性的 X 光檢查一樣,逐漸對「自我」顯影新面目。
​
FINDME RECORDS 新品牌形象確立,亦隨之作出新嘗試,以卡式帶專輯盛載音樂、藝術概念,引發聽眾思惟,並進一步加強品牌的宗旨——「探索自我」。FINDME RECORDS 相信,卡式帶不限於盛載音訊內容,它亦能透過融合視覺藝術、設計元素、歌詞涵義、專輯概念和其他聲音等,與大眾一起探討「自我」議題;以全新視角看待實體專輯的定位。Mixtape 企劃(亦稱卡式帶合輯)是最有主題性的企劃形式,透過**策劃不同主題的卡式帶合輯,FINDME RECORDS 希望以新方式推廣舊時代的產物和文化,令其重新呈現到現代之中,令聽眾更認識多樣的獨立音樂作品。
​
「Unsensored」是 FINDME RECORDDS 第三個發行的 Mixtape 合輯,匯聚了八首風格多樣,各具特色的音樂作品,這些作品分別來自香港、台灣的獨立歌手和樂隊,其中包括:南西肯恩、留香瓊、黃凱逸、絕命青年、DSPS、陳嘉、Andr、Triple G,他們的作品展現出對「自我」不同的意釋,鼓勵聽眾聆聽內心。如同香港歌手陳嘉之作品——《NOISY》,探討了「自己」希望被聆聽的挑戰;台灣樂隊南西肯恩的作品——《一個不屬於自己的地方》展現出自我懷疑、迷惘等陌生的感覺;台灣歌手 Andr 的作品——《Night Lotion「融」》,訴說了在愛情之中卑微的自我一面。聽眾一邊聆聽歌曲,一邊觀賞卡式帶轉動的過程,亦是與專輯互動的一種。
​
為增添專輯的互動性,FINDME RECORDS 更邀請了參與歌手提供有關「自我」的文字,再利用摩爾紋隱藏,聽眾可發掘不同「自我」的定義引發進一步反思。如需解讀歌詞概念書裡面的隱蔽訊息,可使用隨盒附送的解密卡掃描,除實體解密卡外,更有同款設計的解密 Instagram 濾鏡。解密卡是利用摩爾紋和光柵技術所製,FINDME RECORDS 希望結合不同元素,令聽眾重溫小時候看解密書本的童年回憶,更增添神秘感和貫切這個專輯的主題。
​
「Unsensored」的主視覺以 X 光、反射、醫學感為元素,呈現了一場逐步剖析自我的過程,帶領聽眾彷如進行一次 X 光檢查一樣,從「曝光」、「顯影」到「反射」三個步驟探索自我。為了加強專輯主題的表達性,專輯包含了多種週邊設計,例如以 X 光報告盛載的 X 光片、以鏡面物料所印製的卡式帶封面、闡述專輯概念的歌詞書、印有 Look After Yourself 字句的圓鏡等,讓聽眾逐樣觀看,思索專輯背後的概念。然而,每人對「自我」都有不同詮釋,專輯多樣的音樂風格和 X 光影像,在於提供聽眾思考的迴響,而非封上瓶蓋般的思想灌輸。
​
未來,FINDME RECORDS 會繼續以卡式帶為主要載體,表達不同的概念,探討「自我」的多面性。除了音樂合輯之外,FINDME RECORDS 亦希望以卡式帶盛裝更多聲音訊息,如:對話、環境聲、廣播節目、聲音導賞等形式,連結及推廣更多文化。